Let's watch Gaelle Robin and listen to her experience about the change process of course management software. After testing various solutions for 6 months, the IF of Madrid opted for AEC, for many reasons:
– Integrated on-line payment secured and reliable features,
– Features to enhance relation and communication between the School and end users,
– The proactivity of the ATL support team,
– The easy and fast getting started,
– Good Price Performance ratio.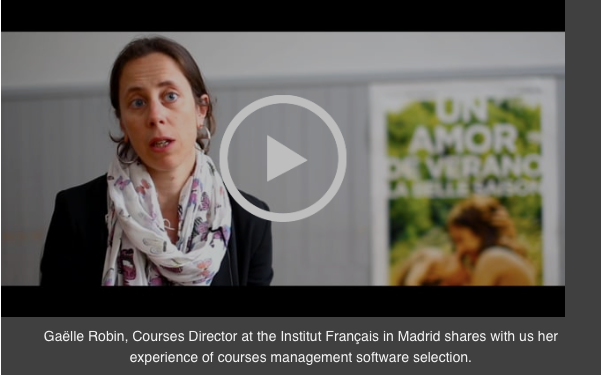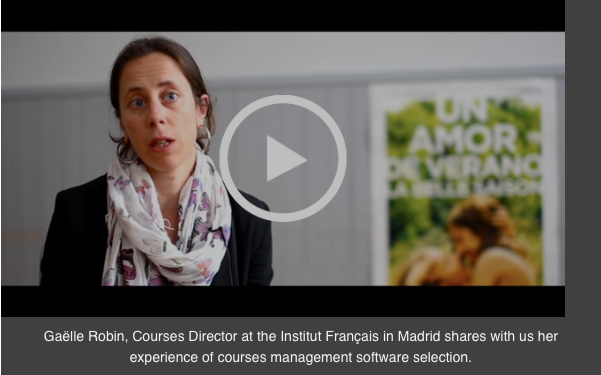 Also, Gaelle highlighted that the AEC software featured a user friendly interface and structured software product.
ATL Software company and its software checked all these points.
The Institut of Madrid has been using AEC for many years since then. Additional sites are under way to be equipped with AEC software too.
AEC , a winning choice inevitably!
Click here and ask more information about AEC, Software for courses management.