AEC Academia
AEC is a high-performance software solution for educational center management, administration, and marketing. A user-friendly interface shared with your team, to optimize your business management.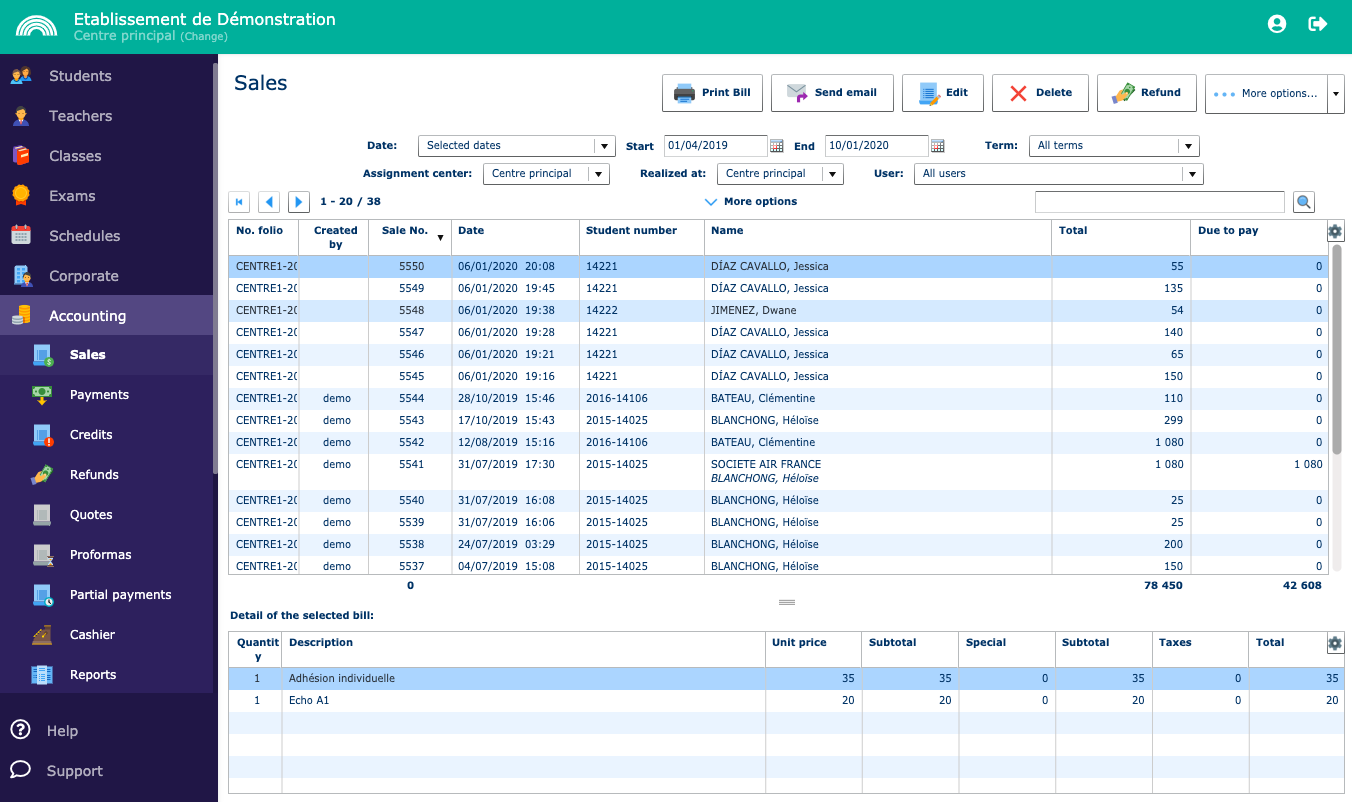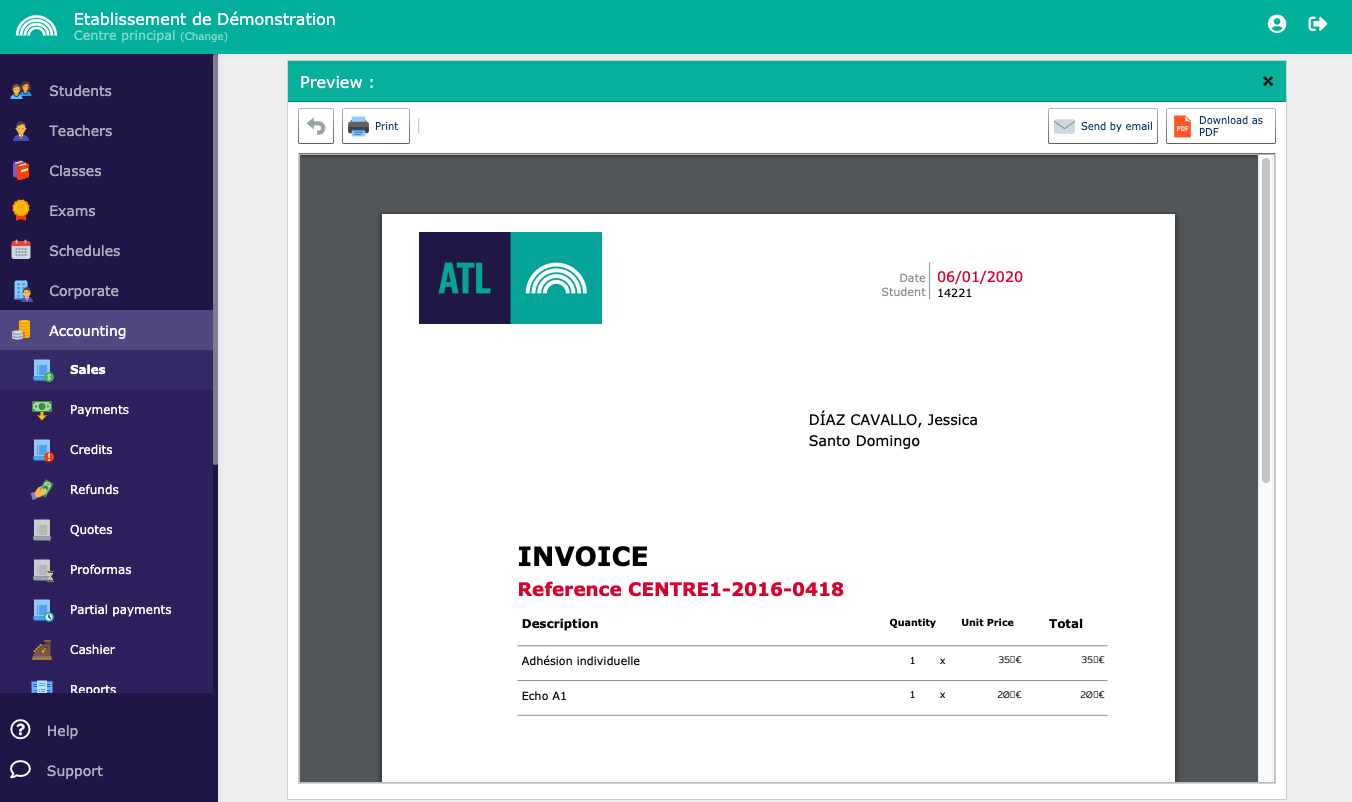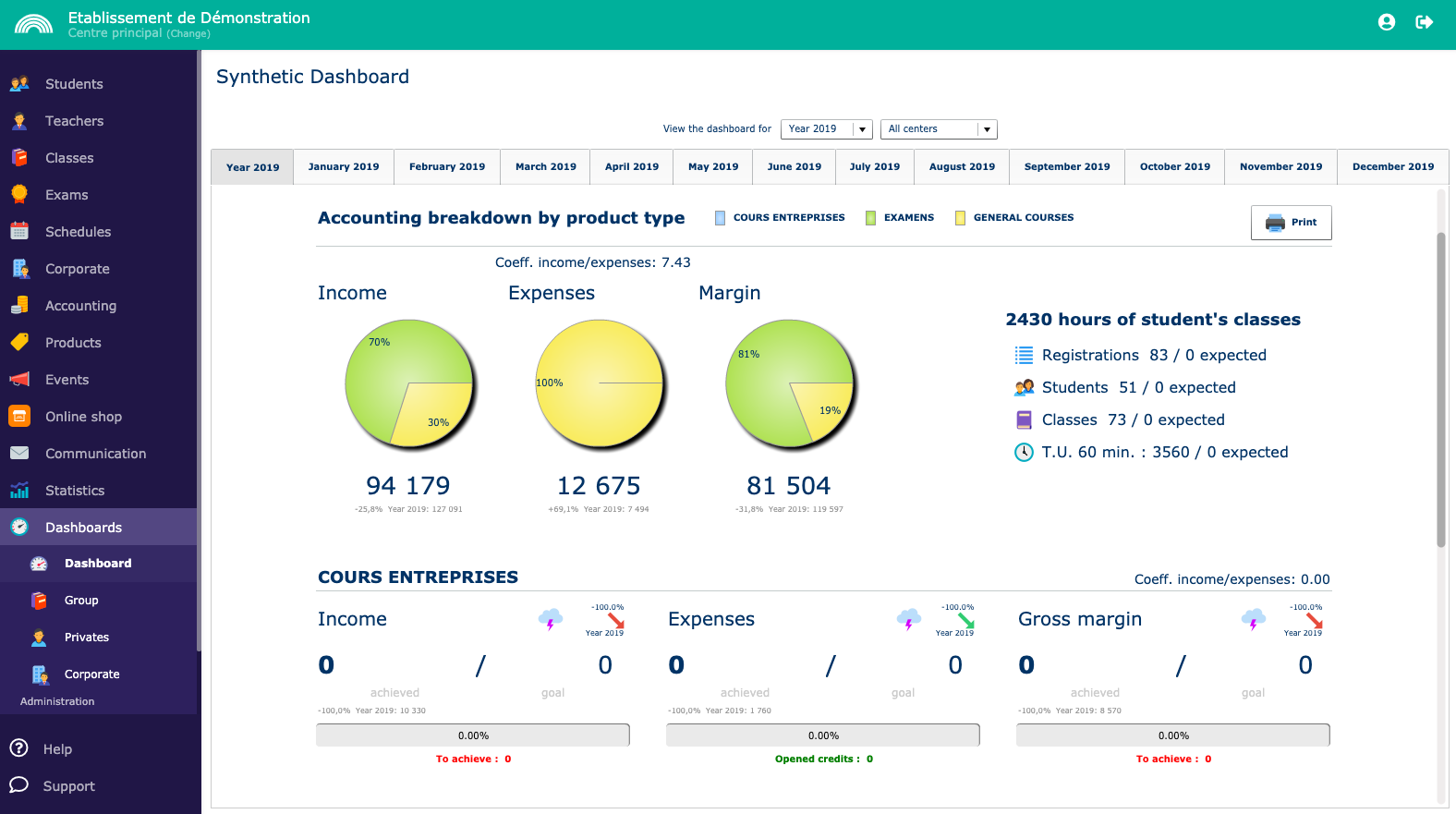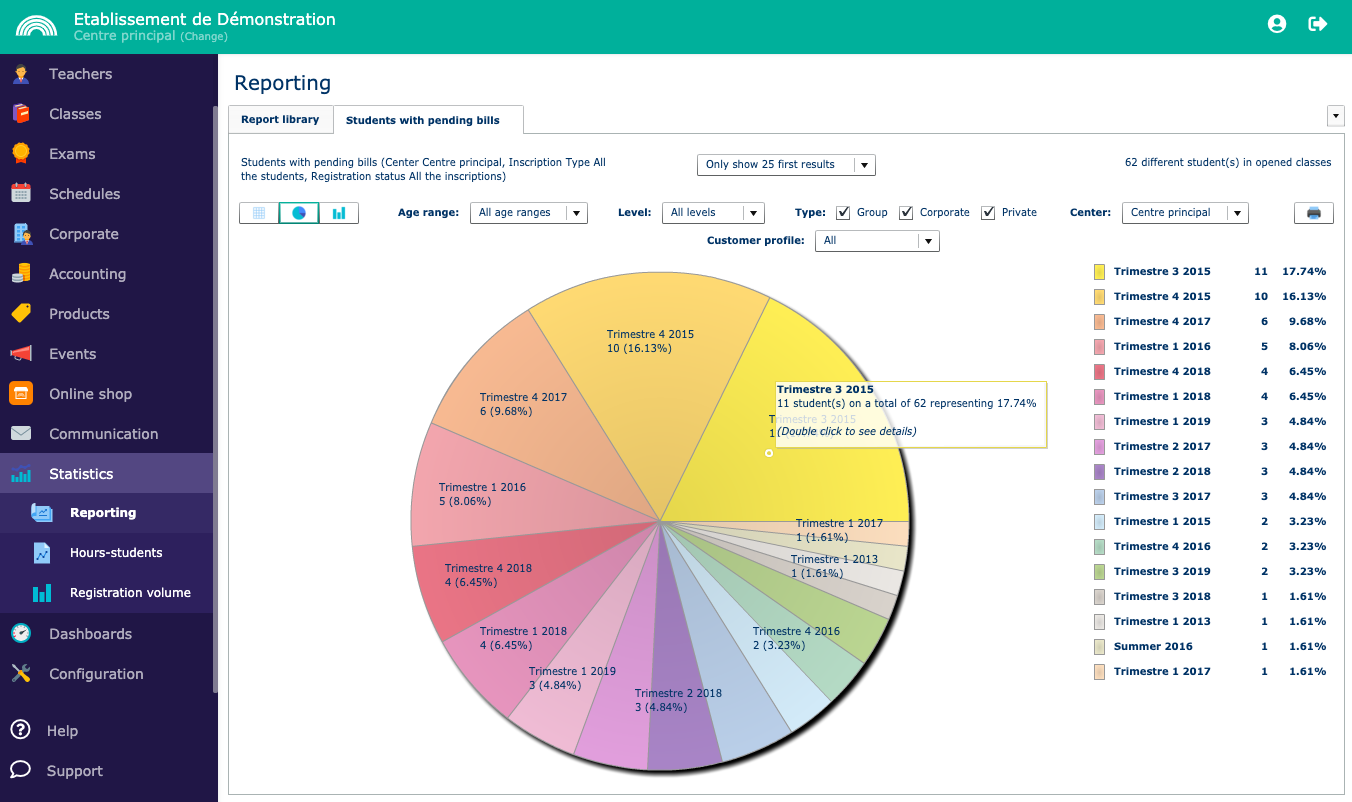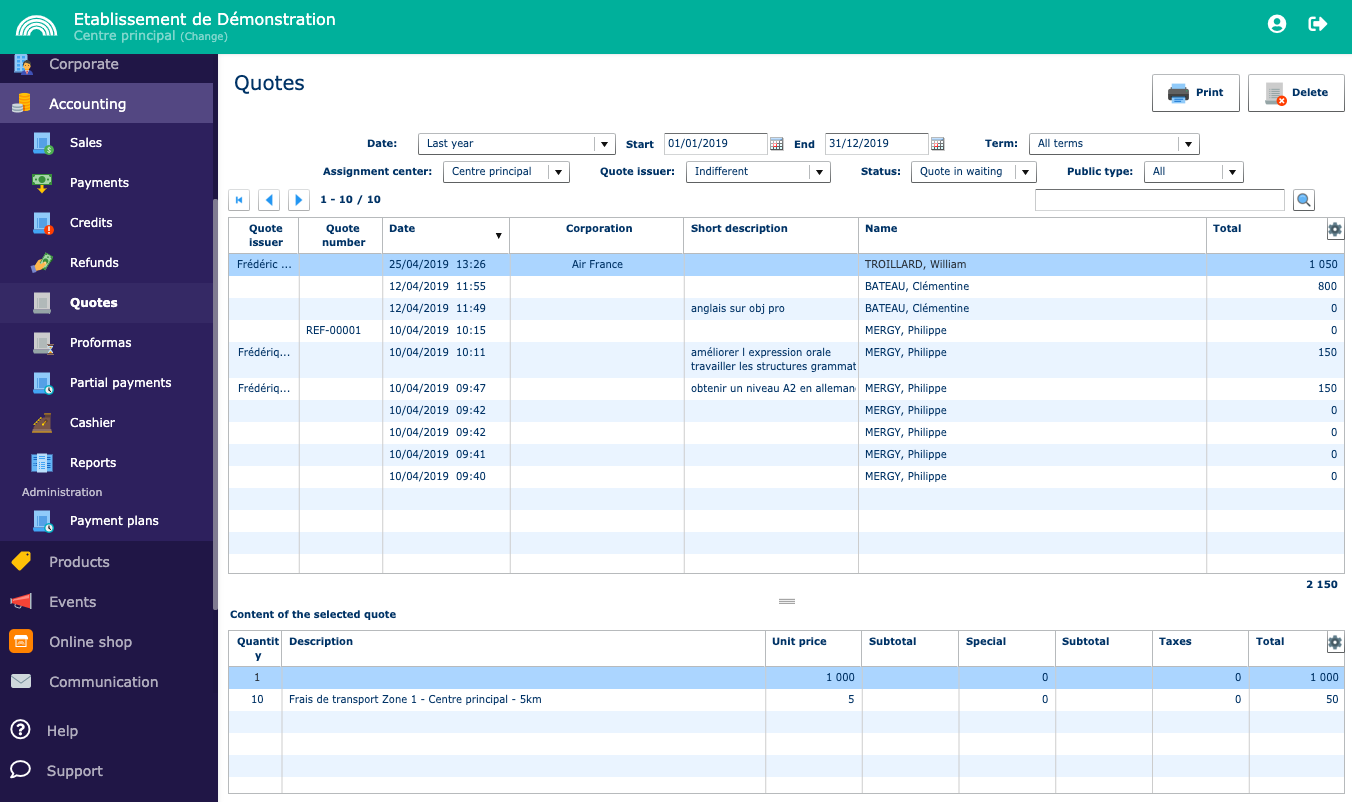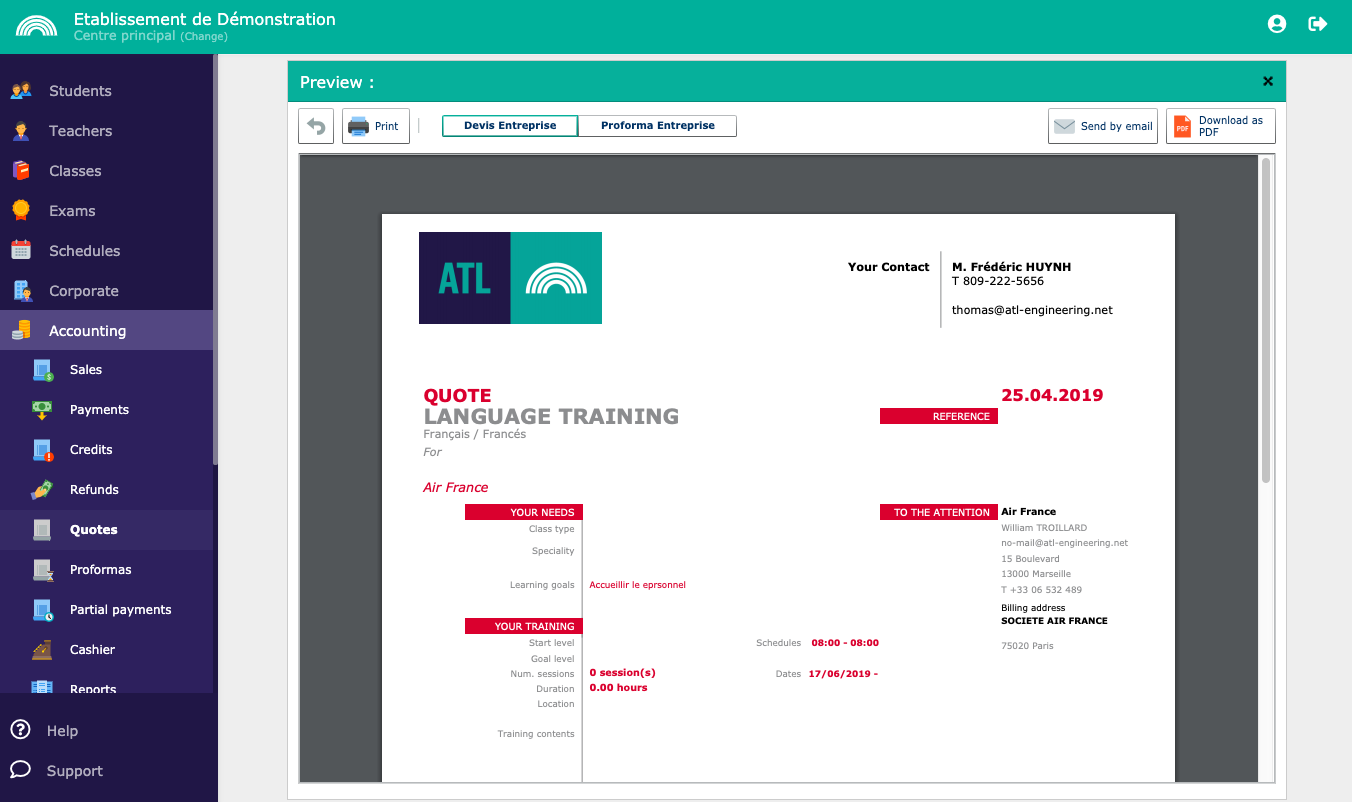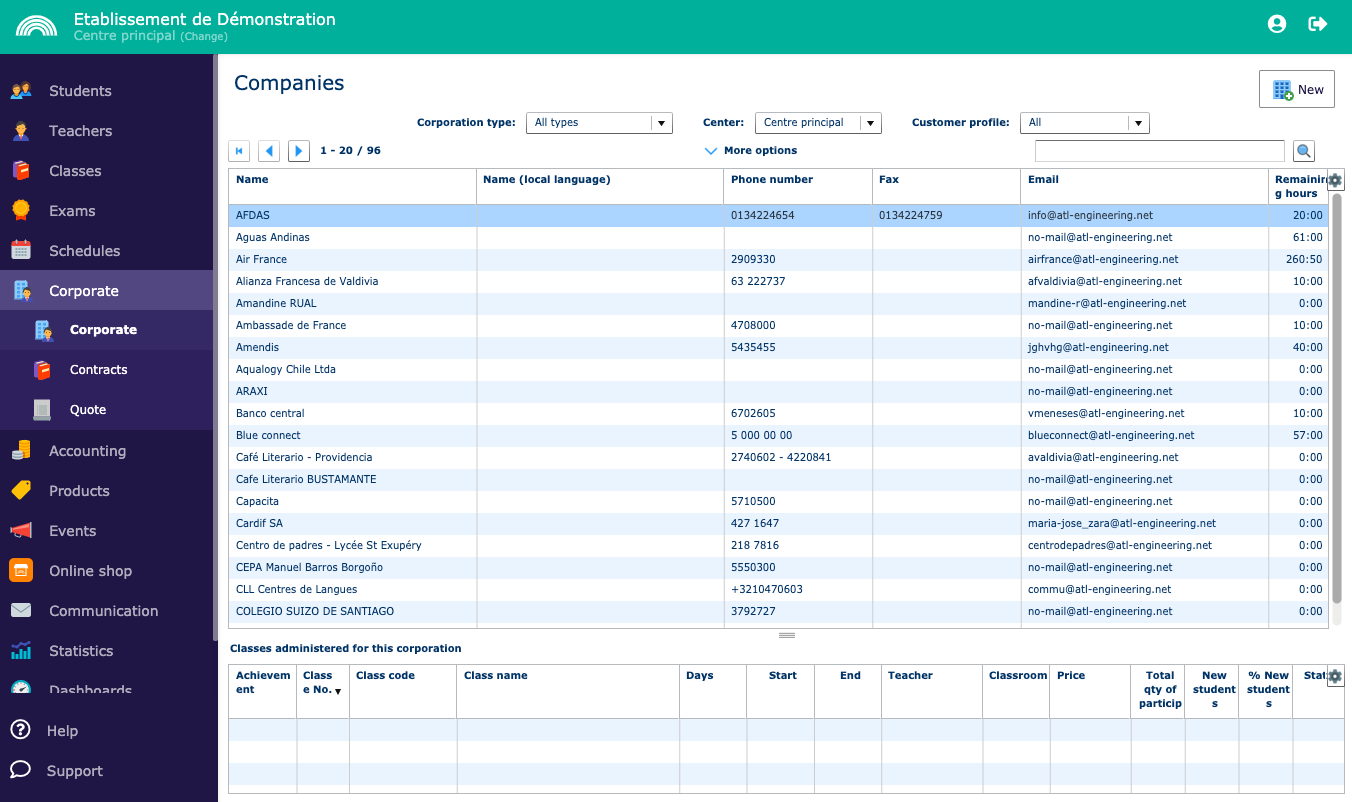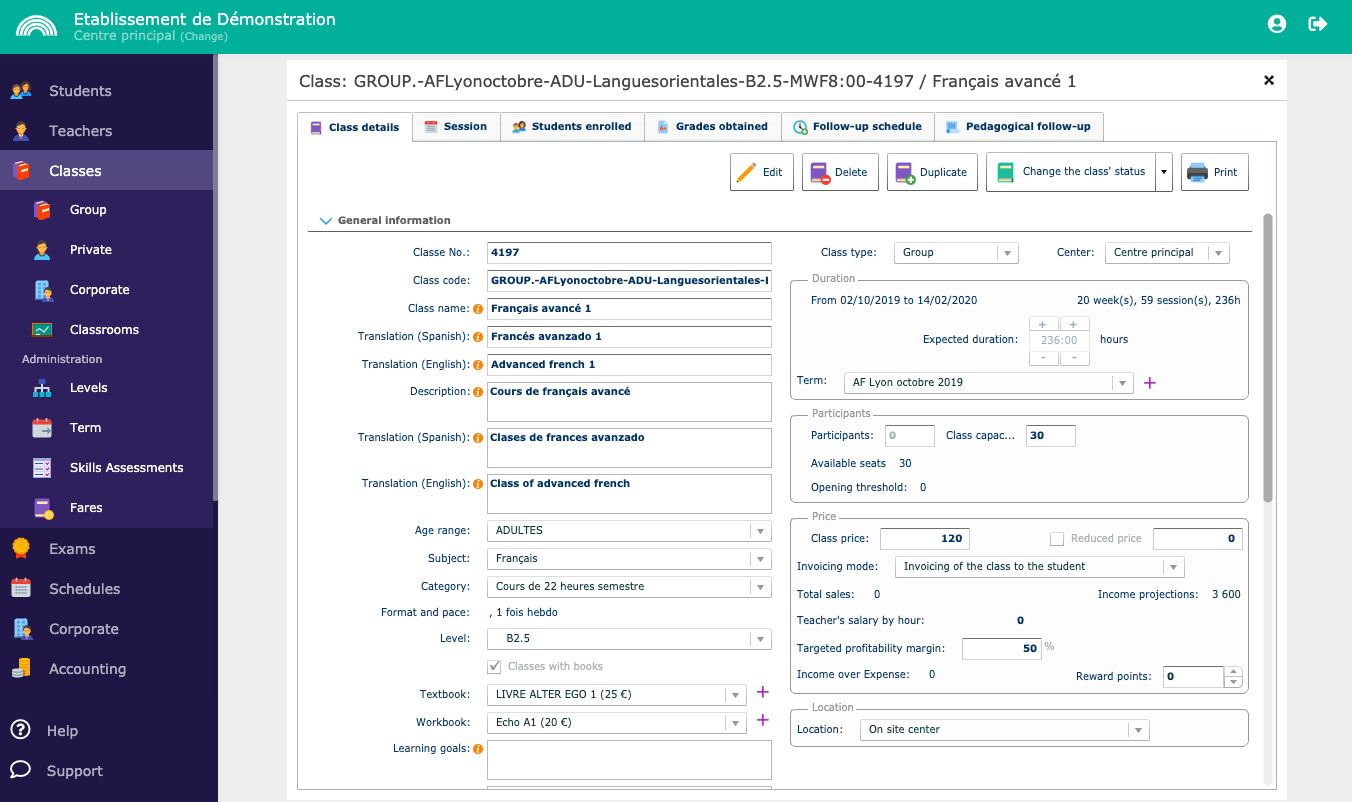 Simplified accounting and management
AEC helps organize your accounting through precise monitoring of transactions by learning centre and by user: sales, payments, reimbursements, etc. It includes time-saving features such as quick drafting of overdue invoice emails. Using the "Business Management" module, you can monitor budget implementation in real time and publish progress reports with just one click.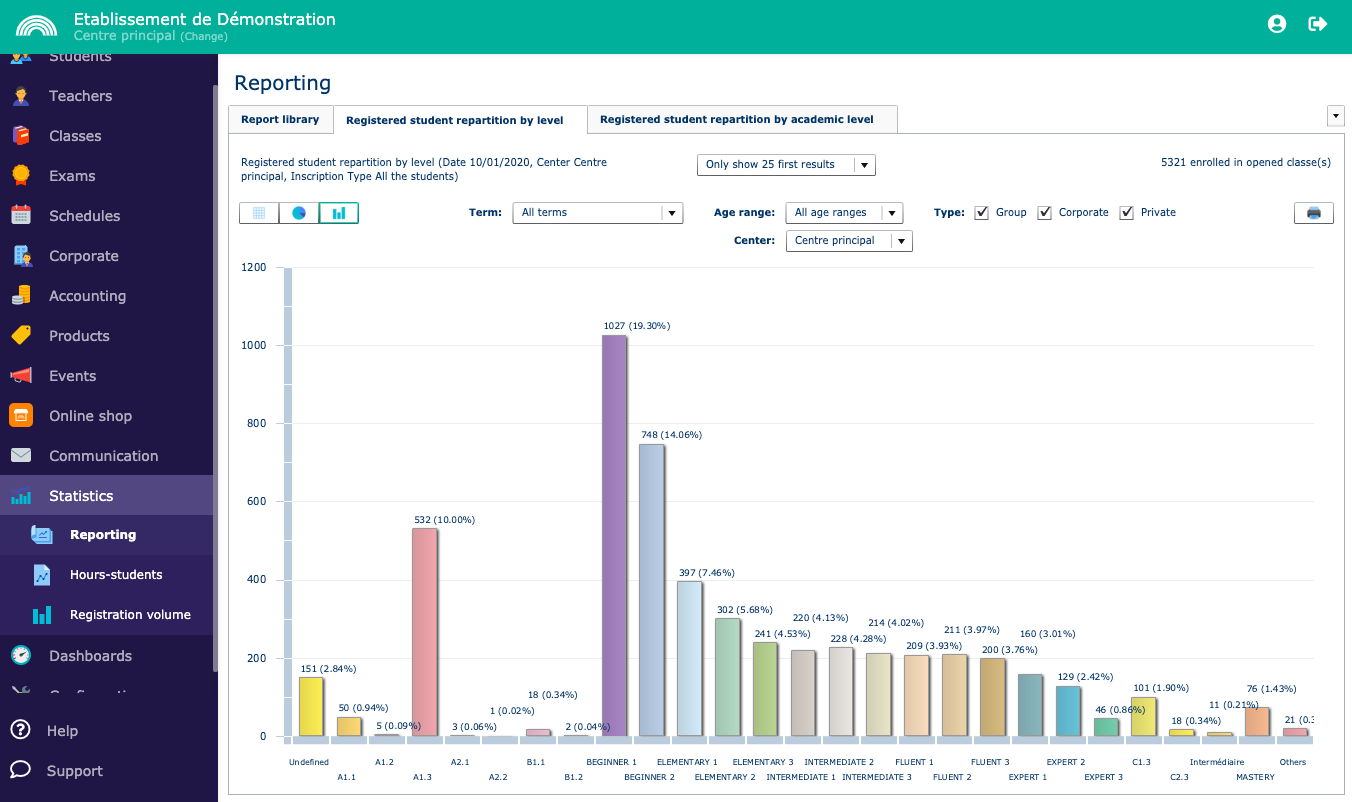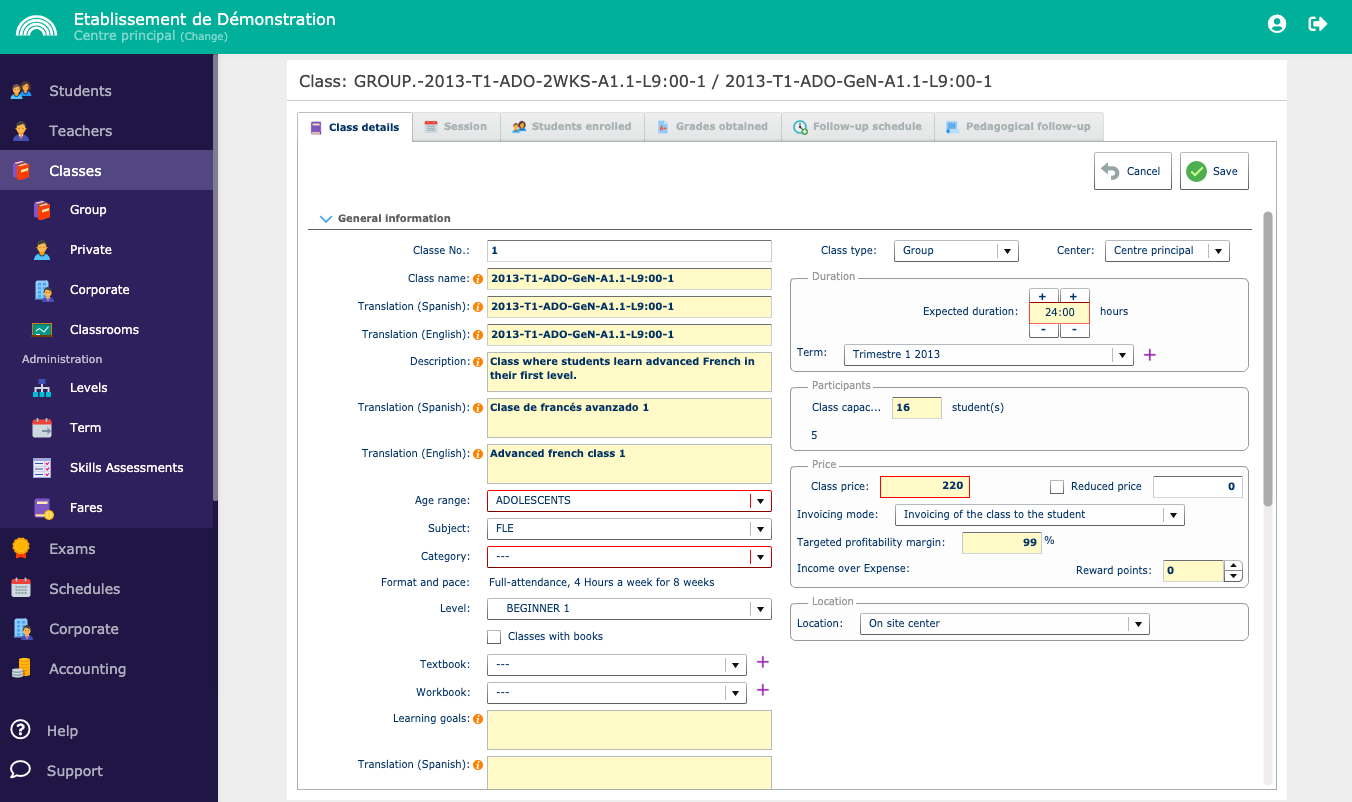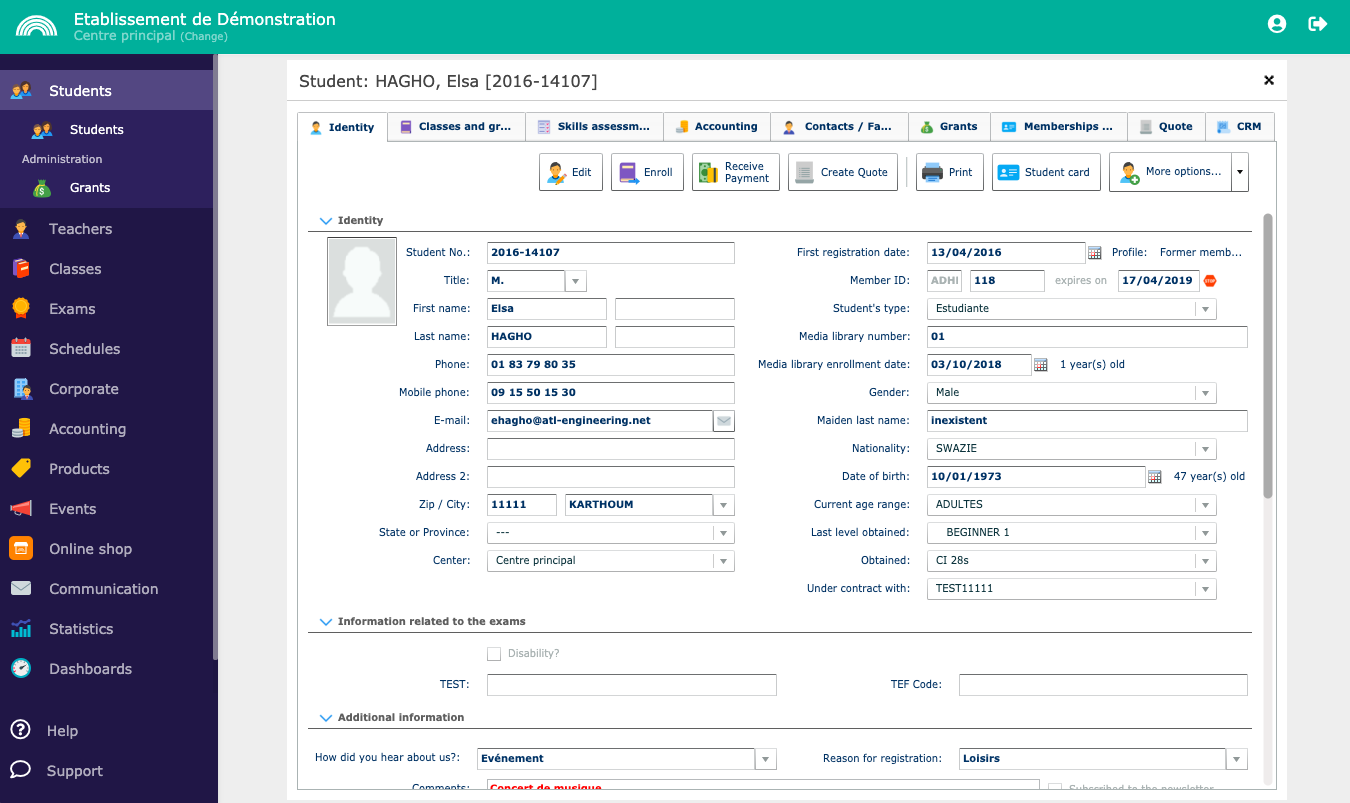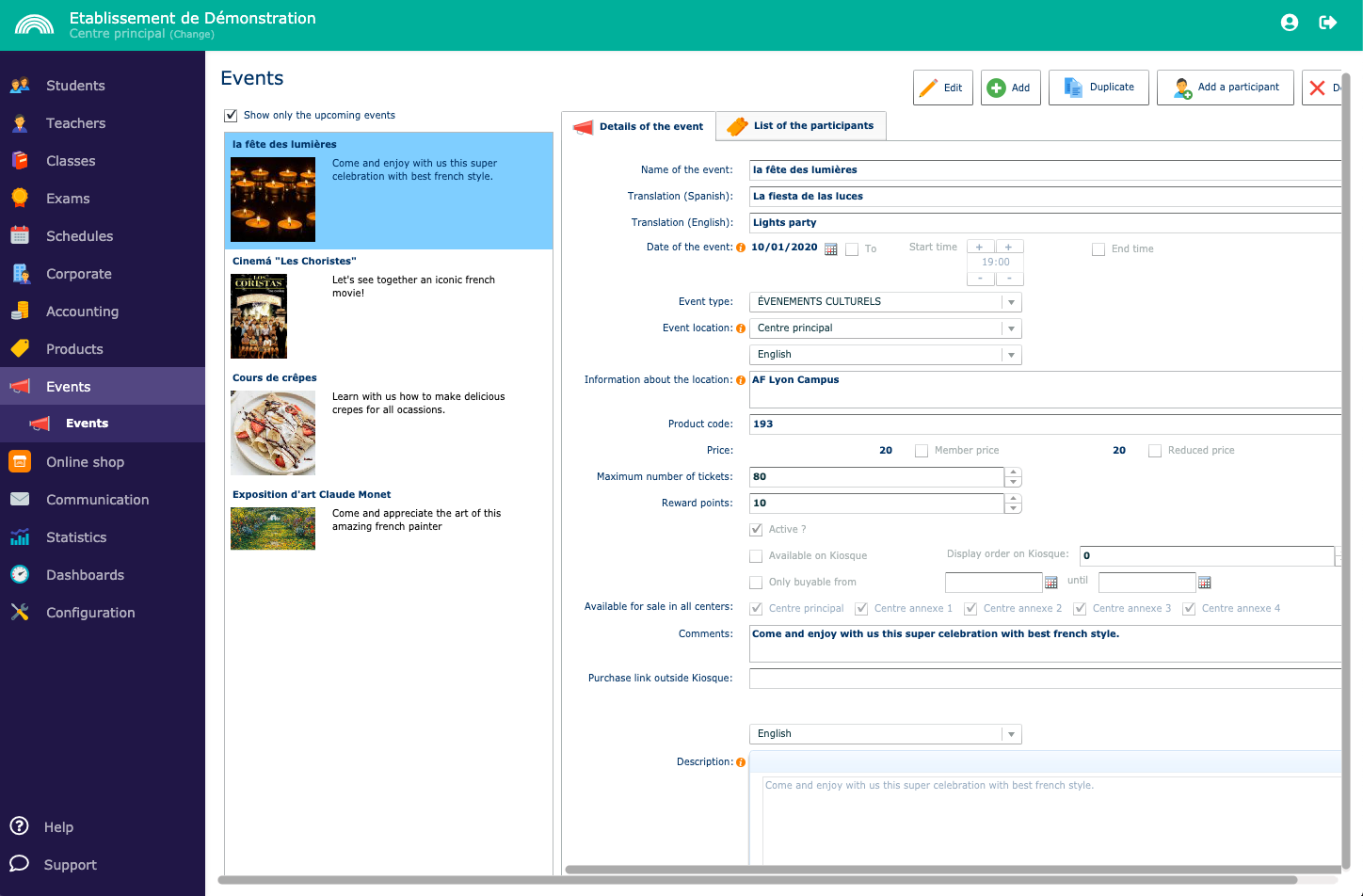 Easier registration
AEC manages all aspects of student registration from A to Z: course enrollment, printing student ID cards, payment with receipts sent automatically, etc. To optimize your commercial offer, AEC goes further by providing solutions for managing scholarships, reduced prices and discounts, additional sales of products and books, wait list registration and much more.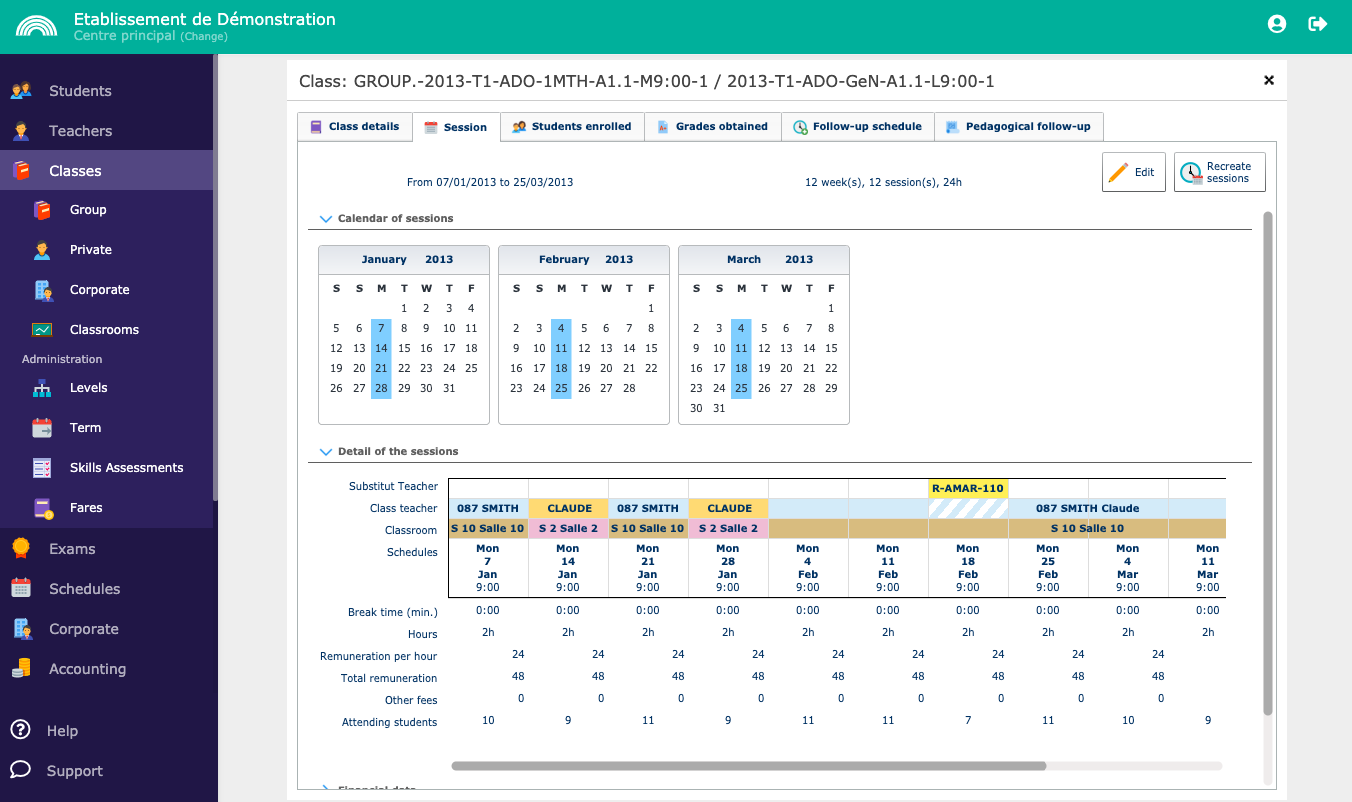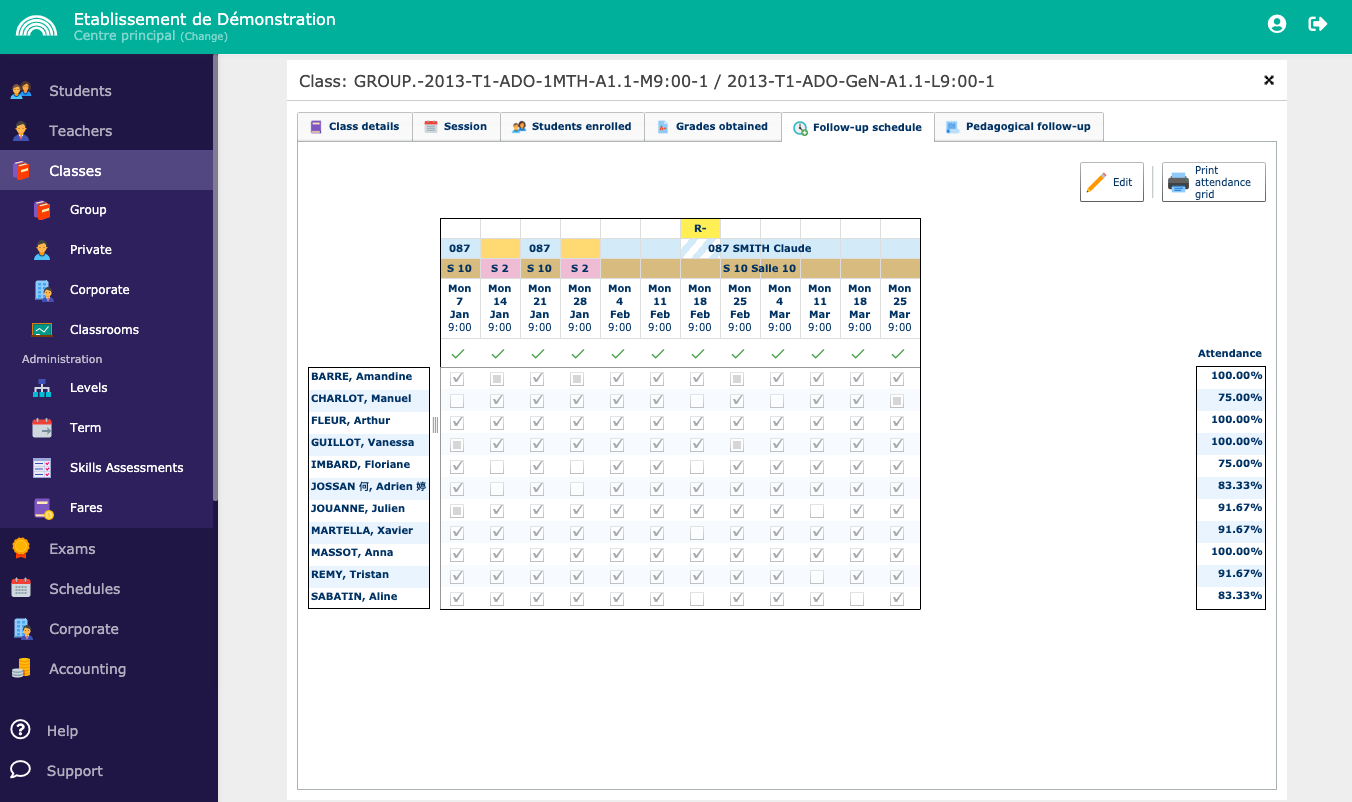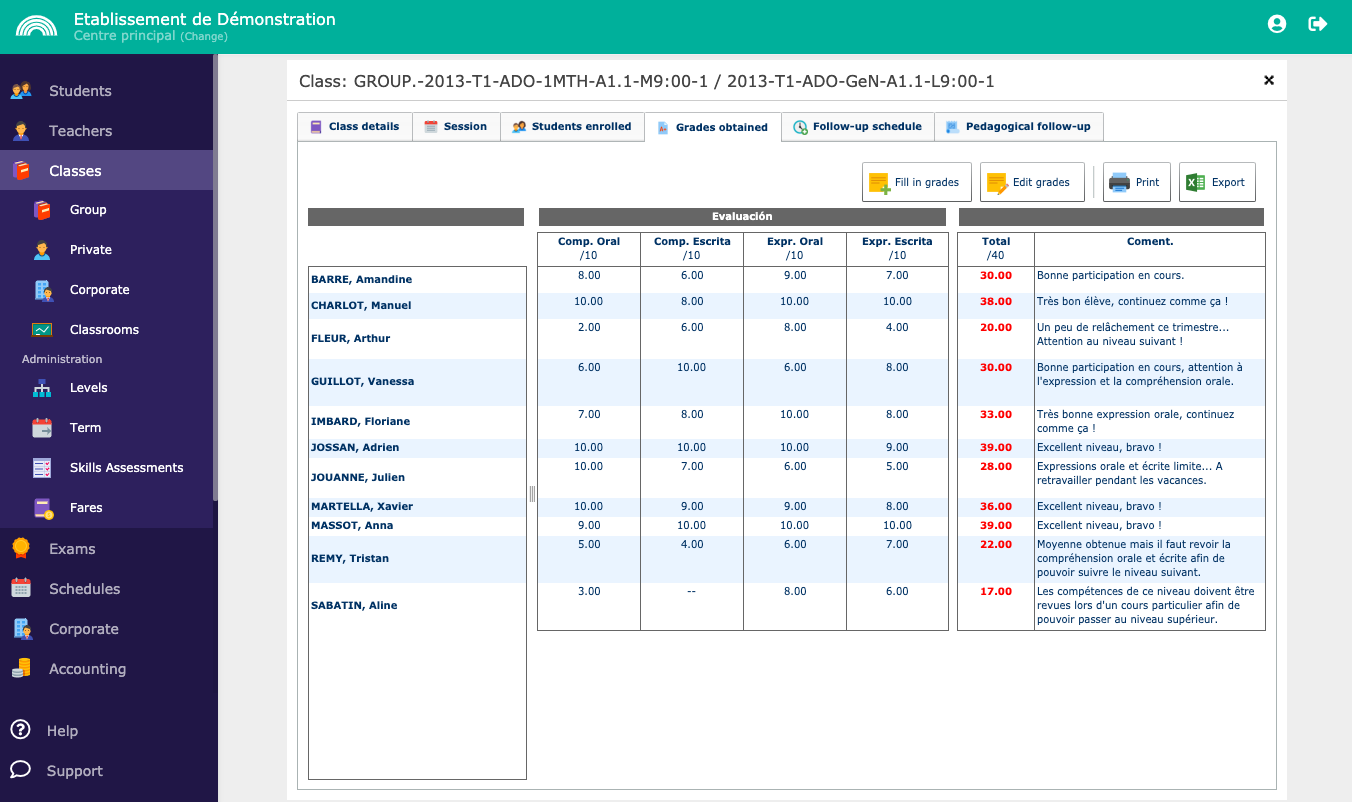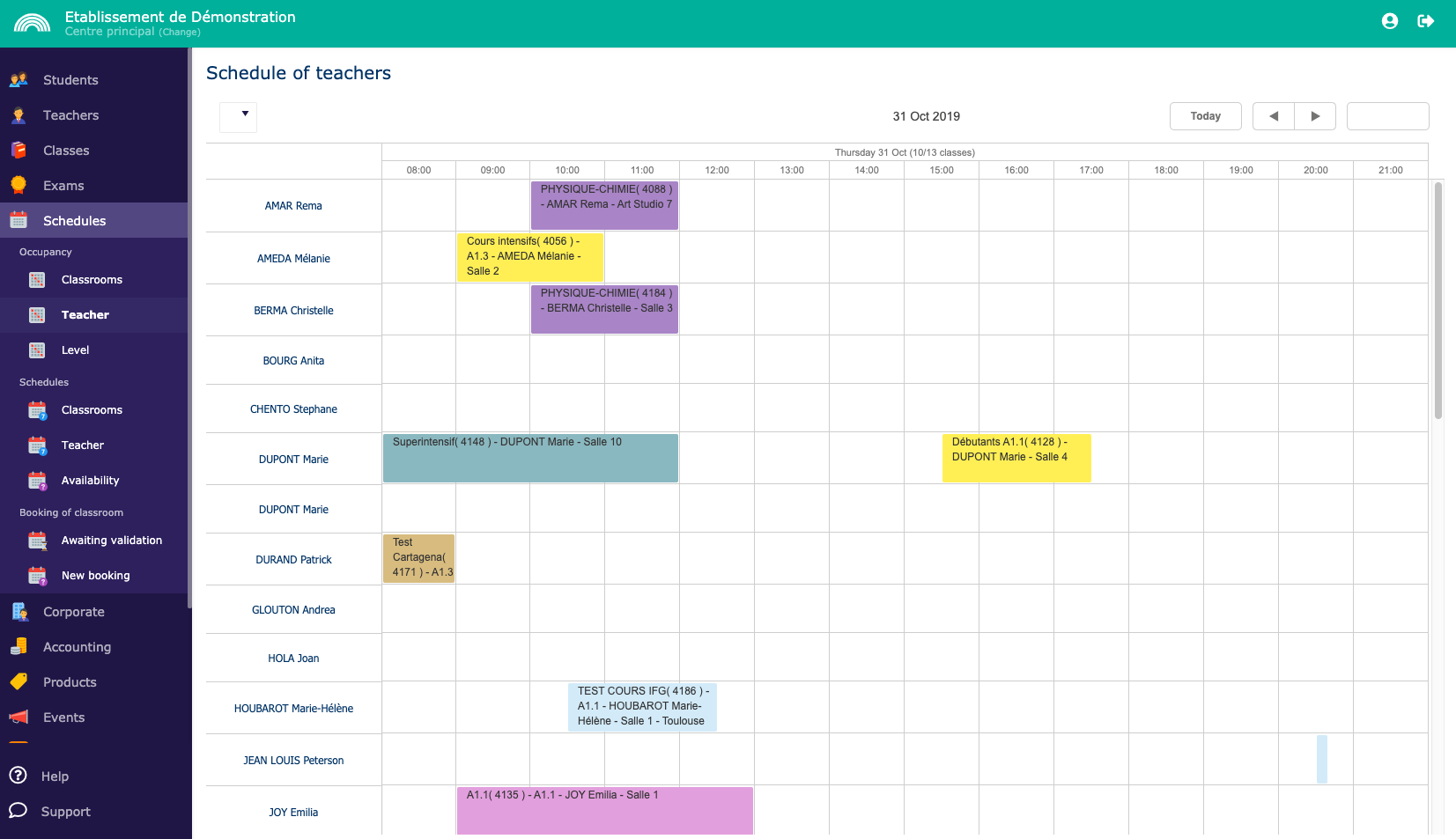 Augmented learning
AEC is a very useful ally in managing your courses. Prepare your course offerings easily with cross-referencing of different schedules. Detailed monitoring allows for stress-free handling of unforeseen events. Teachers have reserved access for entering attendance, evaluations, and sharing educational content with learners. You may also offer private lessons.
And much more...
Time management
Lesson planning
Room occupancy schedules and teacher availability
Hours management
Personalized monitoring and management
Replacement lesson management
Replacement lessons, room changes
Statistical reports
Create key figures, assessments and reports quickly
Automated tasks
Reminder, online renewal, and overdue notice e-mails
Data export
Export transactions to accounting software
Commercial and financial management
Monitor payment deadlines
With possibility of automatic alerts
Business activity control panel
Compare current activity and forecast activity or previous exercises
Monitoring and management by unit
Monitor transactions by point of sale, user, etc.
Company contract invoicing
Create and automatically send invoices with deadlines
Monitor student accounts
Personalised financial monitoring by student, group, or company
Financial reports
Create management and accounting reports
Tailor-made configuration
Configurable access rights
Each software action is authorised or not in accordance with user profile
Customisable interface
Users may choose language (French, English, Spanish) and adapt list display according to preferences
Data export
CSV, Excel and IIF (Quickbooks) data export. Customisable export for specific accounting software programs
Multi-site configuration
The same information is shared simultaneously between different
Tailored-made assessment rubrics
Possibility of personalised assessment rubrics
Tailored printing
Possibility of creating templates for personalised printing
Add-ons… to go even further

Connection to Moodle
Connect your LMS (Learning Management System) to AEC for online synchronisation of registered students and student groups. Your students benefit from educational content linked to courses in which they are registered.

Connection to PMB
With this add-on, avoid double entry in your library software and create member ID cards and validity dates right from AEC

Connection to accounting
Synchronise your accounting software with AEC (subject to compatibility)
"It involved a great deal of work...But it was really worth it! Statistics in just 3 clicks, clear, user-friendly indicator charts, simple and precise monitoring... AEC has quickly become an indispensable tool for AF on both the Taipei and Kaohsiung sites. Thank you ATL Software: your team was knowledgeable, responsive, available, and attentive. They' are always there when we need them and we really appreciate it."
Yann Bouclet
DIRECTOR OF ALLIANCE FRANÇAISE OF TAIWAN
Why choose us ?
+10 years of experience
Easy configuration
Annual flat fee
Kiosque Add-ons
Data import/export
Live assistance
On-site or online training
Automatic backup
French, English, Spanish
Pricing tailored to your needs