Everyday, we are working on improvements in order to optimize our system. In this occasion, we want to talk about the enhances we have been doing in 2019, in order to make AEC better for all of our loyal customers.
We just turned 13 years this past November 6th and something that has become a big part of our philosophy is the continuous evolution to new technologies, towards efficient solutions to make our software even better.
In this matter, we have excellent features that makes AEC more user friendly and intuitive.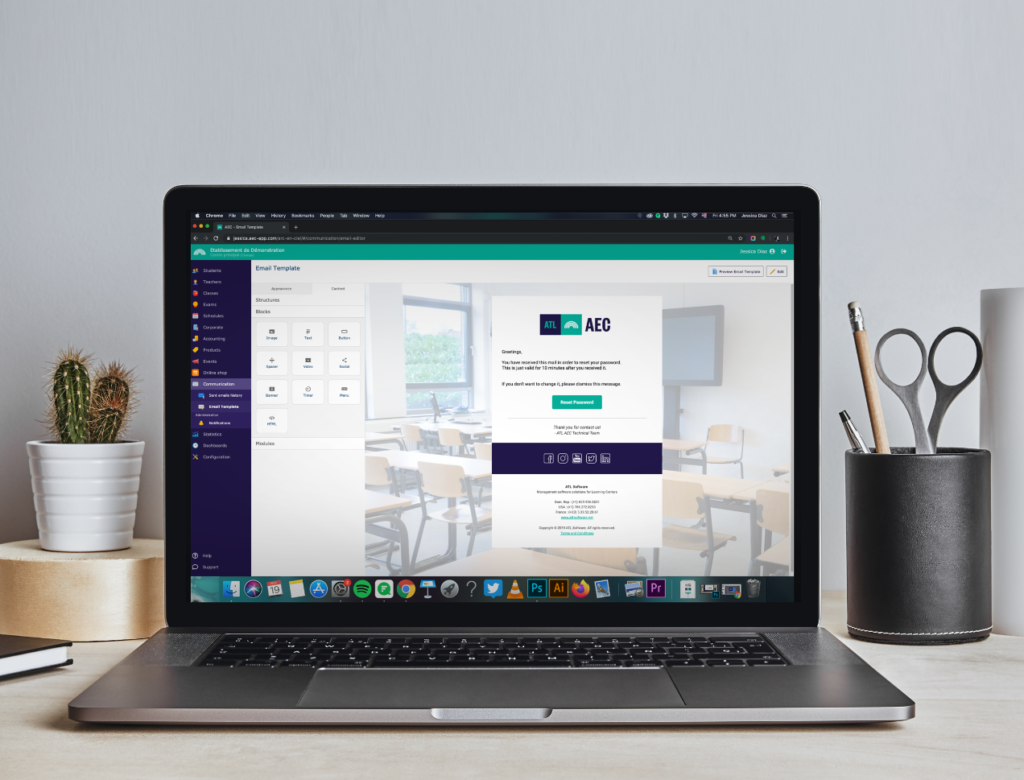 Fully optimized design

We bring to our users a fresh look of the functionalities. Now, our menu is located at the left side of the screen, leaving the right side for the operative work. Also, we have more intuitive icons, a new way to relate every action.

To access in every module, click on the name to display the sub-menu. These are the modules you are used to see and work with, but now you will find more tools to make your work easier. You will find new features such as:
– Access to the student file from the teacher profile
– Accounting module and grouping of courses on the Kiosque
– New fields for allergy and emergency contacts on student's profile
– New total sales columns and printing for exams summons
– Logout after a period of inactivity on AEC
– Addition of the email column in the company module
– Filter of the different registration statuses and also for events by type
– One-click login to Apolearn from the student area
– Email template design and history of sent emails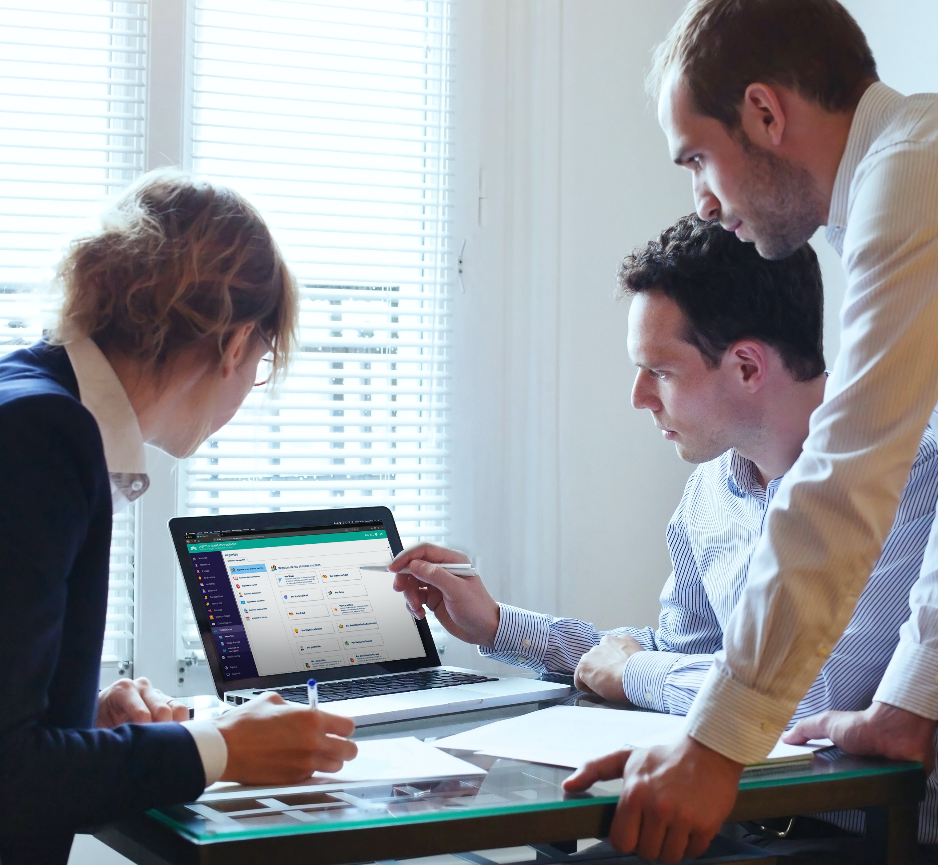 Improves in navigation and user experience


From now on, you won't need to navigate that much to find something. With the new distribution of functionalities, it going to be easier to find all you need in the menu. The new display increases the quality of the user experience and makes AEC an even friendlier space to work. If you have doubts about the tools, feel free to enter into our Help Center to find the topic which is available in french, english and spanish,  communicate with us via mail or support chat directly on AEC. 

You will instantly see the improvements in the distribution of the menu, with the subcategories and sub-menus below the main category, providing a better search and an increase in the productivity of your organization's team.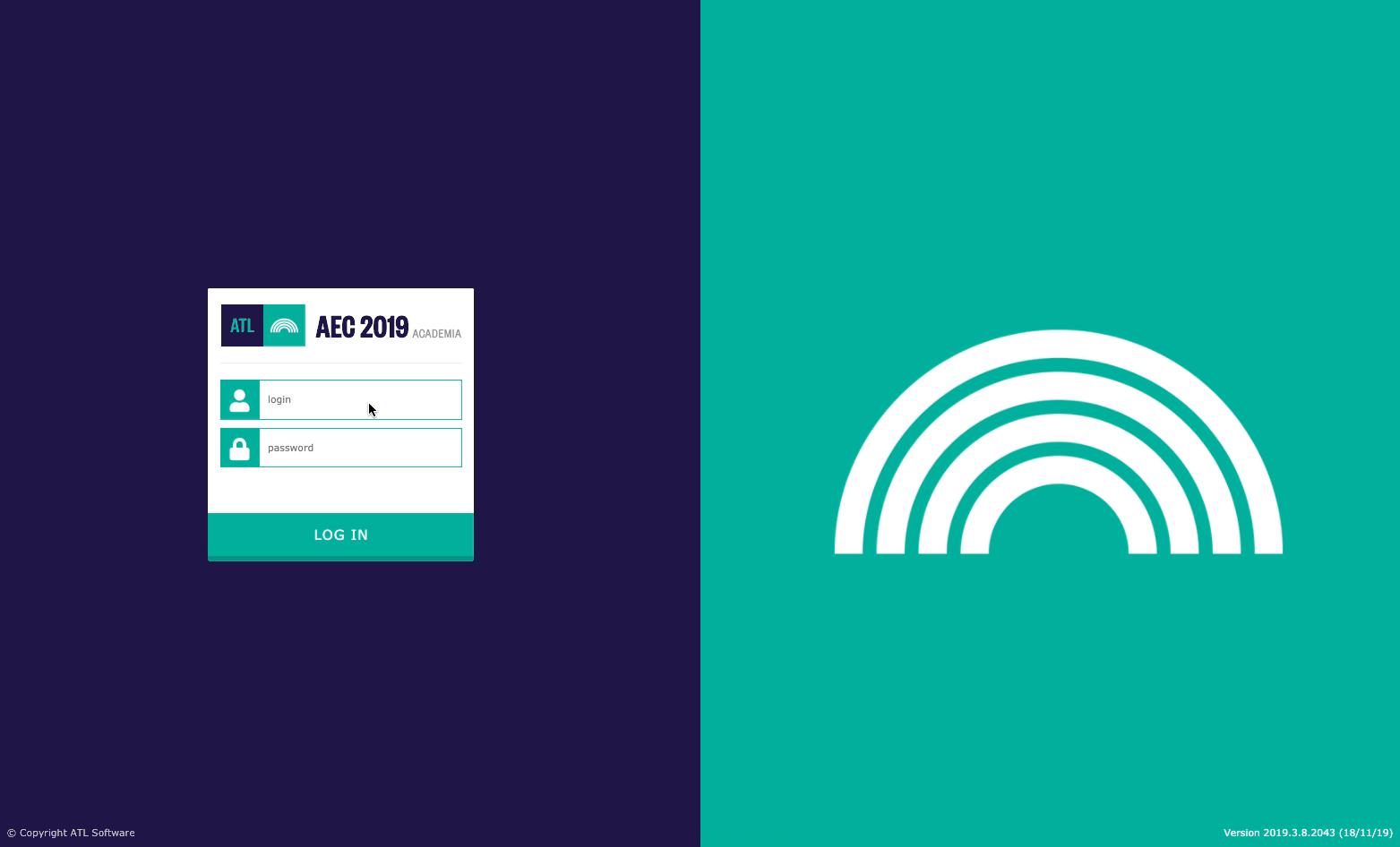 Faster and efficient!


We are always thinking in our clients and the process optimization of the learning centers team who needs a technology solution for the day to day work, so we are pleased to say AEC is faster now thanks to the use of websocket connection, that allows a more efficient real-time communication. Additionally, the HTML5 migration process makes our software faster and more versatile.
So, you could be wondering why you still have to active Flash in this version… 
We have that covered. We have been working for months on an accelerated full migration of our software and there is plenty of time to keep on moving the actualizations before Adobe Flash terminate the support and services. Part of our systems already are in HTML5 web technology and we assure you that everything will work perfectly when the time comes. 
If you already have one of our 2019's versions, feel free to share your thoughts and let us know what you think.