AAA school Paris is a teaching institute that is specialized in language and cultural exchange in Paris. The school offers a sharing place between Asian expatriates and French fans of Asian culture. Founded in 1989 by the Association of Asian Friendships, the establishment provides courses in French, Chinese, Korean, Japanese and also Manga classes (1st school of this kind in France)! This singular curriculum of learning Manga over a 3 year-timeframe is animated in French by a Japanese mangaka. The course allows students to forge their own styles and, perhaps, like some former students, break through into the second largest Manga market in the world, i.e France. AAA school is in perpetual evolution. The curricular course covers all levels and classes allowing to learn in an innovative way. In addition to traditional teaching methods, the school has developed new educational tools such as e-learning. Highly appreciated, these courses attest to the school's willingness to think outside the box to better meet the students' needs, incorporating the latest technological innovations. It was therefore important for AAA Paris to get a course management software that matches its ambitions and which is easy to implement.
ATL Software and AAA School de Paris, our in-house trainer at ATL Software provided a 2-day training course on the use of Arc-en-Ciel (AEC) course management software. During this session all current management functions were reviewed such as agenda management, course management and tracking, enrollment, etc. Users enjoyed much the pieces of advice and skills transfer. At the end of the training on AEC software, users were already ready to operate within the fully customized AEC environment, set for AAA. The next step is the integration of AEC software into AAA school's website using the AEC Kiosk module. This will make possible to offer new services, such as online registration and payment, and also to promote AAA school´s catalog in order to increase the number of students.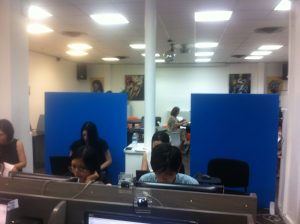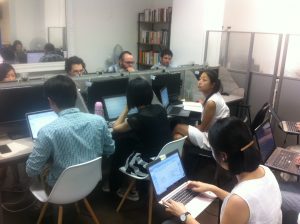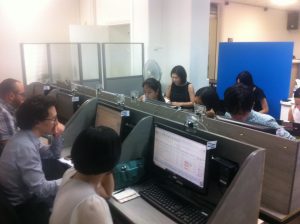 Are you interested in one of our training sessions? Do you want to organize a training session in your network?
Contact us!