The "Institut Français of Greece" is the main place for Franco-Hellenic cultural and scientific exchanges. The instrument of cooperation between the two countries. Its aim is to ensure that, in the long term, Greece's intellectual, administrative, creative and even economic elites continue to refer to France as a source of inspiration. Seeing it as a country that bears values, a pole of intellectual and scientific excellence, a motor and milestone in the evolution of the world. Arc-en-Ciel aims to contribute in the race towards this goal, working for the optimization of course management.
ATL Software prepares the IFG with an extensive training about Arc-en-Ciel
In its commitment to boost their administrative processes, the IFG has chosen to use the Arc-en-Ciel course management software. This change means a great advance for the optimization of administration performance. This helps to improve the management of teachers, courses, students, and other specialties of the institution. This program will help with day to day tasks, from the front desk to the students personal computers. With faster management, the institution can focus better on its objectives.
To guarantee the effectiveness of the step to use Arc-en-Ciel, the company ATL Software has offered a training of several days in Greece. The users learned all of the basic tools and features of AEC. They also learned about the most important operations that the institution can manage through the software. They also enjoyed the advice and the exchange of knowledge. ATL Software presented as well,  a customized environment for the french institute of Greece. At the end of the training, users were ready to operate within Arc-en-Ciel.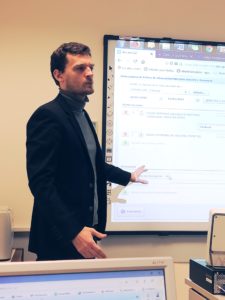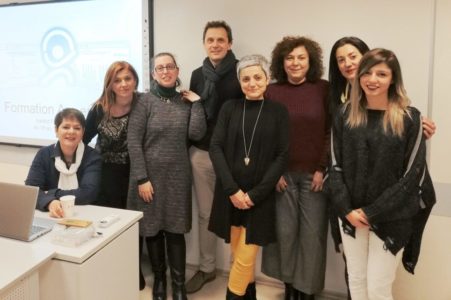 Would you want to optimize the work in your offices and focus on more important subjects? Contact us!