The Alliance Française Strasbourg Europe, is one of the 800 French Alliances present in the world. This one, gathers a significant number of volunteers. Wishing to invest in the promotion of the French language. Loaded with great cultural diversity, and lovers of the French language. The AFSE is a cultural wonder, which advances every day in its growth goals. Enthusiastic to grow, in such a diverse environment, it has led the foundation to look up for options to improve the administration. That's why Arc-en-Ciel arrives in Strasbourg.
Arc-en-Ciel is a course management software. This program promises to optimize the management processes at any center. This change means a great advance for the optimization of administration performance. Improving the management of teachers, courses, students, and other specialties of the institution.
Arc-en-Ciel Training in Strasbourg
To make the first steps with Arc-en-Ciel more effective, the company, ATL Software, has offered a multi-day training in Strasbourg. The users learned about everything they can do with AEC. They also got skills to work with the most important operations that the institution can manage through this software. Our in-house instructor provided a training course on the use of Arc-en-Ciel. Time in which users enjoyed the advice and the exchange of knowledge. ATL Software also showed a customized display for the Alliance Française Strasbourg Europe.
At the end of the training sessions, teachers and administrative staff were ready to operate within Arc-en-Ciel. They showed their satisfaction with the instruction, because of the case studies and specific examples regarding the AFSE.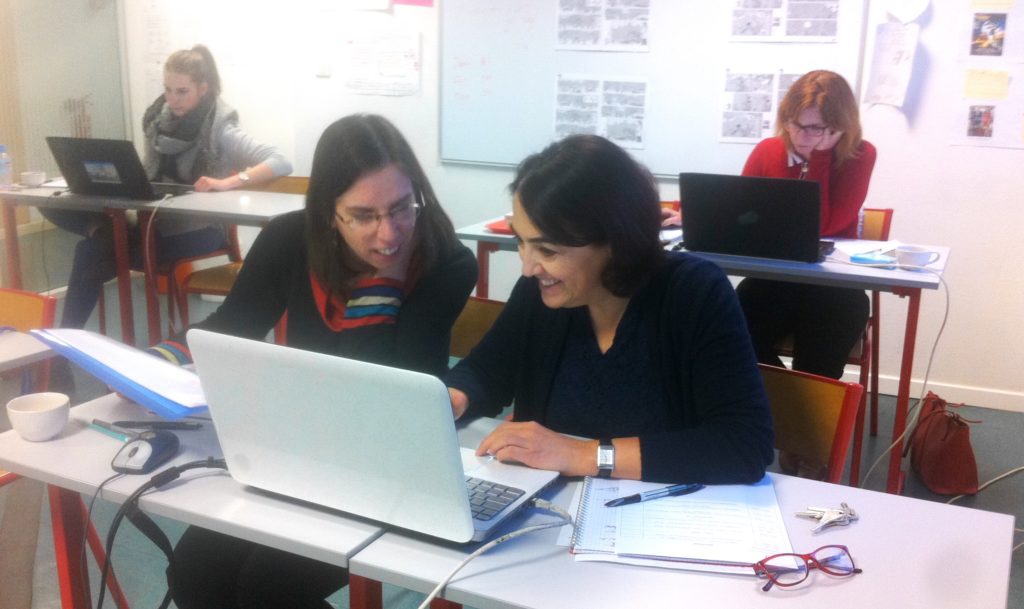 Are you interested in one of our training sessions? Do you also need a modern management solution for your institution? Contact us!